Maureen Webb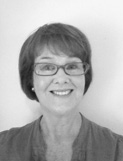 Maureen has more than 25 years experience in the design, delivery and evaluation of professional development programs and training courses. Since 2000 she has specialized in project management training, delivering PRINCE2 Foundation and Practitioner courses and a range of other accredited and non-accredited project management training programs for corporate and government clients in the Asia-Pacific region. With extensive experience in both project management and the education and training sectors, Maureen is able to deliver courses that are tailored to meet the needs of enterprises and to expertly respond to individuals' needs and different learning styles.
Maureen's experience in the education and training sector included positions as an educational writer and editor with state government departments in Victoria and Queensland, Language Arts Content Editor with Jacaranda Press and Chief Instructional Designer with the e-learning company, Learning Seat. She also managed a number of research and development projects for the Office of Training and Tertiary Education in Victoria and in her position as National Professional Development Manager with the Australian Physiotherapy Association.
Recent assignments have included the design and delivery of executive briefings on a university's Student Management System project, project management of a record keeping standards project for the Victorian public service and the customization and delivery of courses for CAPM (Certified Associate in Project Management) for PLDT (Philippines Long Distance Telephone Co.) in Manila. Other clients have included ANZ, KPMG, JP Morgan, Sun Microsystems, Department of Main Roads, Queensland, Department of Defence, Victoria, Department of Justice, Victoria, Air Services Australia, Australian Federal Police, NEC, Canon and Telstra.
Maureen has a Master of Educational Studies degree, a Certificate IV in Assessment and Workplace Training and a Diploma of Project Management. She is a certified PMP (Project Management Professional) and an accredited PRINCE2 instructor.